Day 5 Mt Vernon Trip 7/17/20
Friday
Interurban Trail
Today Liz and I went back to the Bellingham area with our gravel bikes.  We drove to Fairhaven Park and stated our ride.  Our intention was to ride the Interurban Trail to Larrabee State Park and back.  We started out and rode about 2 1/2 miles before we made the decision to come back another time with our mountain bikes to complete the trail.  While the trail to Larrabee is a beautiful ride, there are areas that are just a little more technical than our comfort zone with the gravel bikes.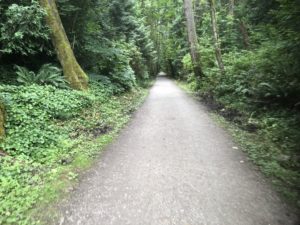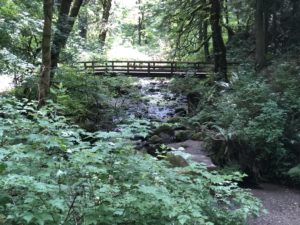 After returning to Fairhaven, we rode through town and down to the South Bay Trail.  We stopped along the water and had a great lunch that Liz had put together for us to enjoy.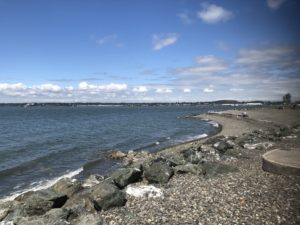 After a nice break on the waterfront, we continued on the South Bay Trail into downtown Bellingham.  We spent a few minutes looking at the map and decided to head up wo WWU campus and ride through the Arboretum to the watch tower.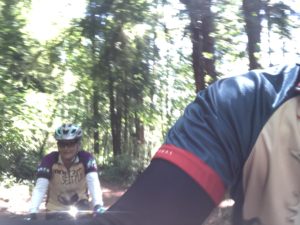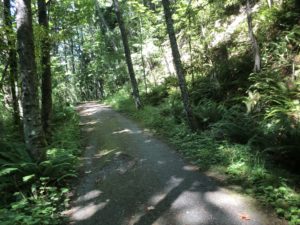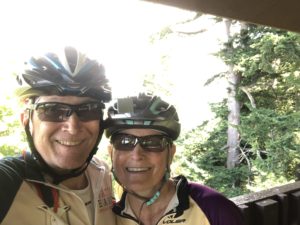 We finished our ride back to Fairhaven Park.  After our ride we stopped by Chuchanut Bay Gallery, which Liz had spotted and wanted to visit.  We saw some pretty cool sculptures and yard art there and Liz definitely wants to go back sometime.
Riding bikes in the Bellingham area never disappoints, and today was no exception.  We will however be back with our mountain bikes to do the Interurban Trail!