Wednesday
Seattle
A trip to IKEA was in the plans for this trip, so we consolidated a IKEA and some sight seeing into one trip since the travel time to Seattle from our campground was longer than we had anticipated.  IKEA was not too bad considering the COVIC-19 status.
Discovery Park
After IKEA, we spent the remainder of the day at Discovery Park.  Discovery Park is HUGE!  We walked around the park for about 6 1/2 miles, some just walking, some more in the 'hiking' category. We encountered some elevation to reach the beach which involved a couple of sets of 'thousand stairs'.  This park is quite diverse, grassland, seawater beach, dense rain forest, a lighthouse, and some history.  Discovery Park was formerly Fort Lawton, which was founded at the turn of the century, however it was not really used much until World War II.
From Trippsavvy: "While Fort Lawton had ample space for thousands of soldiers, it was not frequently well populated or used…at least not until World War II. During World War II, Fort Lawton became a major port of embarkation with up to 20,000 troops stationed there and more than one million passing through. More than 1,100 German POWs were kept here, and about 5,000 Italian POWs passed through on their way elsewhere. The fort remained active through the Korean War, but after that, things slowed down again and many of the World War II buildings were taken down."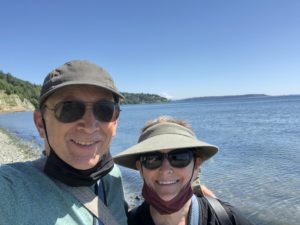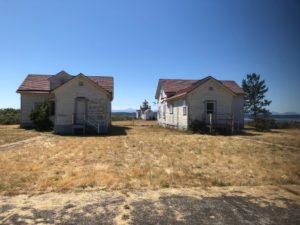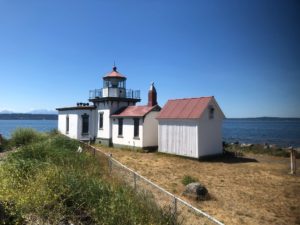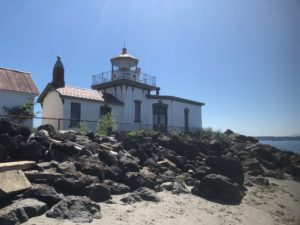 We feel Discovery Park is one of Seattle's greatest assets.  One lesson however, mark where you park on Google maps!  The parking lots were all closed due to COVID-19, so we parked on a street near the park.  So, after spending a few hours walking around the park, we got to wander around a while finding our truck.  I have previously not considered tracking our route on GPS in the city, but it may be time to reconsider that!